With the Sprint Unlimited happening yesterday at Daytona, Nascar's offseason has officially drawn to a close. Here's a look at some of the biggest stories from the 2014-2015 offseason.
First up, Jeff Gordon's retirement shocked the Nascar world. On January 22, Gordon announced that the 2015 Nascar season would be his last. The news created an outpouring of emotion from Nascar drivers, fans, and sportscasters as well as a host of opportunities, including a chance for Gordon to race in the Indy 500. In more practical news, the decision opens up a seat for XFINITY series champion Chase Elliot to move to the Sprint Cup series in 2016. While Jeff might be leaving the sport, Chase's journey is just beginning.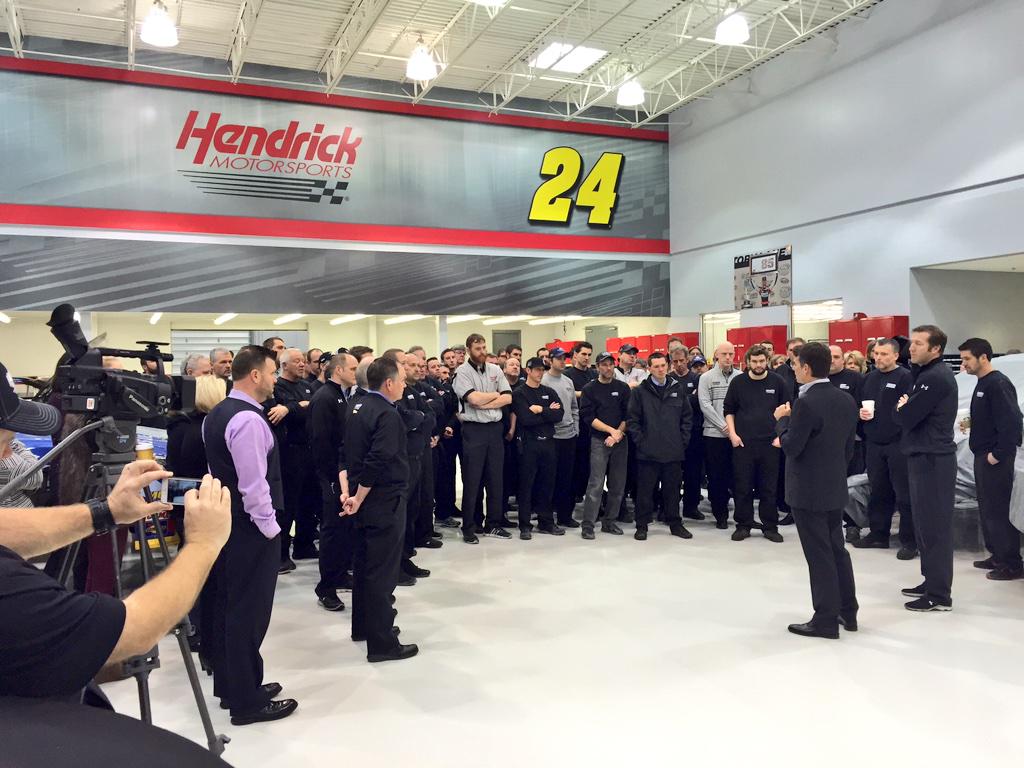 Second, Kurt Busch's slow climb back into respectability was suddenly halted. The Stewart-Haas driver was embroiled in a domestic violence scandal, as ex-girlfriend Patricia Driscoll claimed that Busch attacked her after a race at Dover. Busch's defense team didn't do itself any favors when it allowed the driver to take the stand during the court hearing. Kurt testified under oath that he believed his girlfriend was a "trained assassin" and was trying to kill him. While the jury's still out on Busch's outlandish claim, a decision on whether or not to charge the driver with assault is nowhere in sight.
Brian Vickers, the #2 driver at Michael Waltrip Racing, announced that he would miss the first two races of the 2015 season after undergoing corrective heart surgery. Vickers, who has battled blood clots since 2010, will be granted a waiver by Nascar to compete for a berth in the Chase for the Sprint Cup.
In more positive news, Sam Hornish Jr will be returning to the Sprint Cup series. Hornish, the former Indy-Car star, has not driven a full slate of Sprint Cup races since 2010. After racing and improving in Nationwide for the past 4 years, Hornish will get a second chance on Nascar's biggest stage, replacing Marcos Ambrose in the Richard Petty Motorsports Ford.
Finally, and thankfully, Tony Stewart failed to make waves in the offseason. Smoke, who has a reputation for being outspoken and blunt, stayed out of the spotlight after a tumultuous season during which he hit and killed Kevin Ward Jr during a sprint car race. Don't worry though–Tony's still the same old person. Stewart, who famously lost Subway's sponsorship for being too fat, cursed out Nascar officials after being black-flagged during Daytona practice for not weighing himself beforehand. Despite all the changes happening this offseason, some things never change.