The 43 drivers who race week in and week out won't be around forever. Many drivers are starting to call it quits–Jeff Gordon is retiring this year. Fellow drivers such as 44 year old Tony Stewart, 45 year old Greg Biffle, and even 39 year old Jimmie Johnson won't be around forever. But who will replace them when they finally decide to hang up their helmets?  Here, we take a look at the six most promising prospects in Nascar.
Jeff Gordon, the first of Nascar's big guns to leave, will have Nascar's most promising prospect replacing him–Chase Elliott. The son of the legendary driver Bill Elliott, Chase has been making a name for himself in Nascar's lower series. At the age of 17, he became both the youngest pole sitter and the youngest winner in the Camping World Truck Series, beating Ty Dillon at the Canadian Motorsports Tire Park. Elliott entered the Xfinity series his rookie year and performed spectacularly, winning 3 races and the championship. He currently sits 2nd in the standings this year and is poised to move into the Sprint Cup Series in 2016.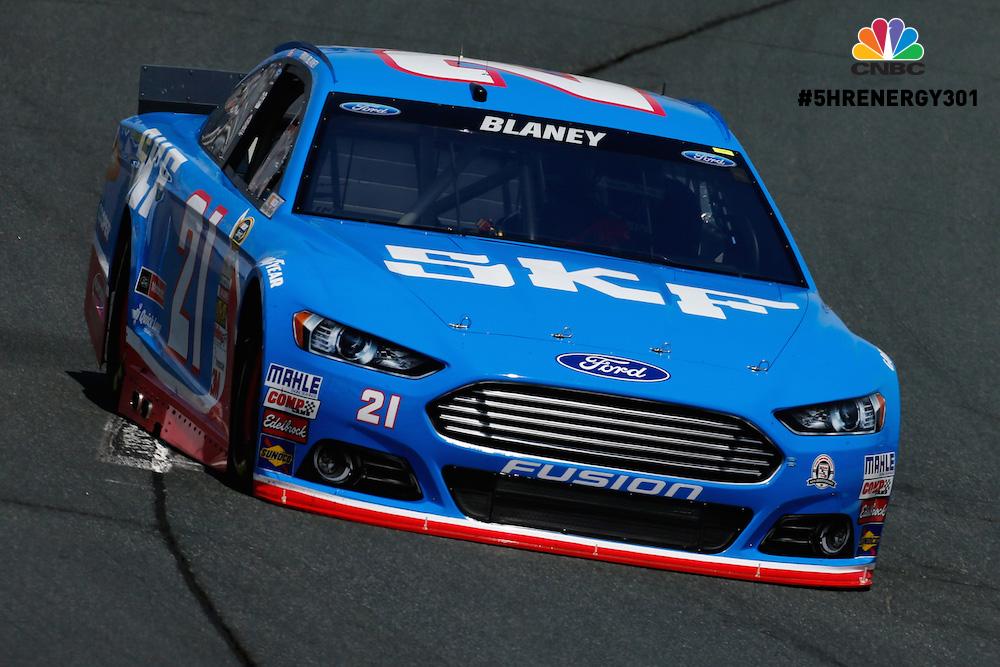 Another son of a former racer, Ryan Blaney, looks to be an extremely promising driver as well. The son of Sprint Cup veteran Dave Blaney, Ryan climbed through the ranks of Nascar's K&N series before securing a full-time truck ride with Brad Keselowski in 2014. Blaney excelled in his rookie year, posting 12 top 5's and a win en route to a second place finish in the standings. After BKR scaled back its operations, Blaney was left without a full-time ride for the year. However, has excelled in his limited seat time, posting 3 top 5's in 5 Nationwide races and landing a part-time Sprint Cup ride with the Wood Brothers. Look for Blaney to move up to the Sprint Cup in the near future, possibly landing a full-time ride with the Wood Brothers as soon as next year.
Erik Jones' rise was faster than anyone could have predicted. Soon after Chase Elliott became the youngest truck winner in August 2013, the younger Jones broke the record himself, collecting a victory in November at just 17.5 years old. He won 3 Camping World Truck Series races and one Nationwide race while driving part time in 2014, and currently sits third in the Truck Series standings. At 19 years old, the Joe Gibbs developmental driver has a lot of time and a lot of room to grow. With a full contingent of competitive drivers in JGR's cup stable, it could be a year or two before Jones gets his shot at a competitive Sprint Cup ride.
Darrell Wallace, Jr. made history in 2013 by becoming the first black driver to win a national series race in 50 years. Bubba, as the popular driver is nicknamed, placed 8th in the Truck Series points standings in 2013 but showed a marked improvement next year, finishing 3rd overall. After Joe Gibbs Racing was unable to fund a full time ride for Wallace in 2015, Bubba accepted an offer to drive for Roush Fenway Racing's Xfinity team. The 21 year old currently sits 6th in the Xfinity standings.